This course teaches you how to program in the C++ programming language; one of the most powerful and widely-used programming languages available, but also one of the most challenging.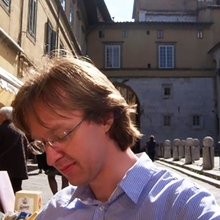 Computer Software Consultant and Contractor
John Purcell
John worked as a software developer and contractor for over 14 years for a whole bunch of companies including CSC, Proquest, SPSS and AT&T in the UK and Netherlands. Then he decided to work full-time as a private software trainer.
2

Binary Numbers and Memory

Comparing Floating Point Types

Sizeof Multidimensional Arrays

3

Subroutines: Reusable Blocks of Code

4

C++ Constructors and Destructors

Constructor Initialization Lists

5

Returning Objects from Functions

7

Odds and Ends: Twos Complement, and Static Variables

8

Developing a Program: the Particle Fire Simulation

Acquiring Simple Direct Media Layer

Textures, Renderers and Buffers

Creating the Screen Class

C++ Bit Shifting and Colors

C++ Adding a Set Pixel Method

10

Object Oriented Design Considerations

11

Creating Static Libraries